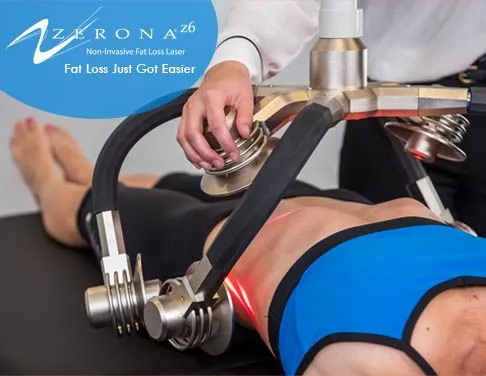 Bernards Sports Chiropractic uses an advanced fat loss laser procedure, called Zerona, to help patients lose weight and live healthier lives. Dr. Matthew Lanum is the only chiropractor in the Bernardsville, New Jersey area offering this special body contouring technology. Call (908) 221-1334 today to request a consultation to determine if you are a candidate for Zerona.
Non-Invasive Body Contouring
The benefit of the Zerona cold laser technology is that it is a non-invasive technology. The technique removes excess fat effectively with no need for surgery.
No Pain, No Side-Effects
Through laser stimulation, Zerona causes the release of fat cells with absolutely no pain and no resulting side-effects that could complicate your health. Zerona is a low-level laser that does not rely on heating or cooling your body tissue, so there is never any downtime. With this pain-free, zero downtime procedure, you can get right back to your daily life immediately after treatment.
Schedule a Free Consultation Today
To learn more about Zerona and how it can benefit your health, call Bernards Sports Chiropractic at (908) 221-1334. Our staff would be happy to schedule your free consultation with Dr. Lanum.