Joint pain can slow you down and decrease your quality of life. Finding all-natural pain relief can seem challenging. At Bernards Sports Chiropractic, Dr. Matthew Lanum specializes in helping patients find drug-free pain management options. If you are dealing with knee pain, shoulder pain, or other forms of joint issues in Bernardsville, NJ, or the surrounding areas, we can help. Keep reading to learn more.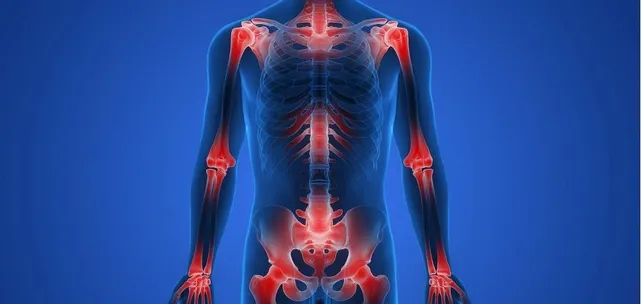 What Causes Joint Pain?
Joint pain can be caused by injuries or preexisting conditions. When a joint is injured, the joint becomes inflamed in order to protect itself. This inflammation causes swelling and pain. If your body does not naturally stop the inflammation response, it can lead to ongoing pain issues.
Joint pain can sometimes be caused by medication or dietary choices as well. A diet that is heavy in carbohydrates and refined sugar may cause an inflammation response. This can cause joint pain in several parts of the body.
Another contributing factor to joint pain could be a preexisting condition, such as arthritis. Arthritis is a condition in which the joints of the body stay in a state of inflammation.
Can a Chiropractor Help?
If you are dealing with knee pain, shoulder pain, or other forms of joint pain, a chiropractor can help. Chiropractic care aims to get to the root of your pain issues so that they can be resolved and you can find lasting pain relief. This differs from traditional medical care, which may only aim to treat the pain itself.
What Types of Treatment Are Available?
When you first visit the chiropractor, you will undergo diagnostic tests. These tests help to identify what is causing your pain. A chiropractic care treatment plan can then be developed specifically for you. Let's look at some types of treatment that are available.
Spinal decompression: When joint pain is primarily located in the vertebrae of the neck and back, spinal decompression can help. This is also an effective treatment for joint pain in the hips. During spinal decompression, a special decompression table is used which can apply gentle pressure to the body, pulling the vertebrae gently away from each other. This creates a zero-pressure environment in which the nerves can begin to calm and the inflammation response can lessen.
Tissue regenerative therapy: This is a type of shockwave therapy that can help the body heal. Tissue regenerative therapy uses Extracorporeal Shock Wave Therapy (ESWT) on injured or diseased tissues. Over time, this therapy can help your body build back healthy tissue to reduce pain.
Soft wave therapy: This process uses sound waves sent through the body to trigger the brain to send stem cells to the area. These stem cells, in turn, produce a healing effect in that area after a soft wave therapy session.
We Can Help Ease Joint Pain
If you would like to learn more about our services, please contact Bernards Sports Chiropractic at (908) 221-1334, serving Bernardsville, Morristown, and the surrounding areas of New Jersey.