If you have ever had lower back pain, you know how painful it can be. Not only does back pain cause limited mobility, but it can be a source of acute or chronic pain. The good news is that chiropractic care can bring relief when lower back pain has taken over your health. So, is lower back pain wreaking havoc on your health? Please book an appointment with Bernards Sports Chiropractic & Physical Rehabilitation. We serve numerous regions, including Morristown and Bernardsville, NJ.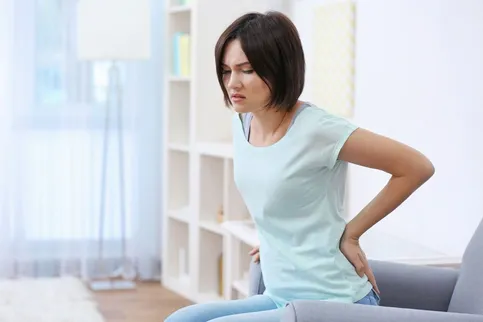 What are the symptoms of lower back pain?
The lower back, also known as the lumbar region, comprises numerous nerves, bones, joints, and muscles. If anything goes wrong with any of these components, you might experience the symptoms below:
Dull aches, stabbing or shooting pain
Pain that worsens when you stand or walk
Pain that travels from the lower back to the lower extremities
Tingling and numbness if you have a pinched nerve
Most cases of lower back go away without any medical intervention. However, if you have lower back pain that lasts for more than 72 hours, you should book an appointment with a chiropractor for pain relief. Untreated back pain may birth other health complications.
What are the causes of lower back pain?
Wonder why your lower back is in pain? There are several causes of lower back pain. The common ones include:
Sciatica: If the longest nerve in your body — the sciatic nerve — is pinched or damaged, you may experience pain that runs from the lower back to one of the legs.
Disc herniation: The bones in your spine are separated by discs filled with gel-like tissue. Due to injury or degeneration, the spinal discs may lose their shape, compressing on a nearby nerve. As a result, you may experience pain, tingling, and numbness due to the pinched nerve.
Occupation: If your work involves lifting objects, bending, and twisting, you could suffer from lower back pain. If you sit behind a desk for too long in an uncomfortable chair or an incorrect posture, you may suffer from lower back pain.
Sprains and strains: Injury to your back may result in a pulled muscle, resulting in back pain and stiffness.
While lower back pain may have the better of you, you can get relief by seeking chiropractic treatment today.
How do chiropractors treat lower back pain?
Chiropractors don't use medication or surgery to treat back pain. We use natural remedies like:
Spinal decompression to lift pressure off the pinched nerves
Spinal manipulation to align out-of-position spinal nerves
Stretching exercises to reduce pain, improve mobility, and strengthen your back muscles
Cold laser therapy to treat strains, sprains, and arthritic pain
Schedule an Appointment with Our Chiropractor for Lower Back Pain Treatment
Would you want to overcome your lower back pain with natural remedies? Please book an appointment with Bernards Sports Chiropractic & Physical Rehabilitation for back pain relief. Call us today at (908) 221-1334 for more information or to schedule an appointment with our chiropractor.