Chronic back pain can be difficult to deal with, especially if you don't have any medical support. At Bernards Sports Chiropractic, we provide chiropractic services for our patients in Morristown, Bernardsville, and the surrounding communities. Dr. Lanum can help with chronic pain relief, particularly for region-based problem areas like the upper back. While lower back pain tends to be a more common issue that people deal with, upper back pain can be just as uncomfortable and even debilitating. Let's look at what causes upper back pain and how we can treat it.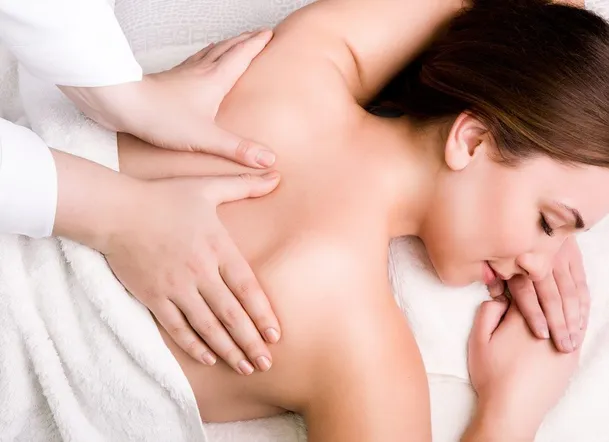 What Causes Upper Back Pain?
This is a type of spinal problem that develops in the cervical spine. The cervical region provides support for the upper neck and head. However, like any other support structure of the body, this area can fail due to pressure, deterioration, or malfunction. Common causes of upper back pain include muscle overuse, spinal injuries, herniated discs, pinched nerves, and osteoarthritis. To determine the underlying cause of your pain, you will need to seek a diagnostic screening from a chiropractor.
Symptoms Related to Upper Back Pain
Chronic pain can manifest in several ways, including dull aches, sharp radiation, or burning sensations. There are other symptoms associated with back pain, including stiffness, a lack of mobility, and paresthesia-like symptoms such as numbness and tingling.
The type of symptoms you experience will help the chiropractor determine the underlying condition. For example, paresthesia is often indicative of a nerve-based condition like neuropathy. The onset of back pain can also be sudden, delayed, or gradually worsening over time.
Risk factors for upper back pain include obesity, sedentary living, stressful lifestyle choices, aging, smoking, or having an underlying condition such as arthritis or sciatica. You can take preventative measures to reduce the likelihood of back pain, like routine visits with a chiropractor.
Treating Chronic Back Pain
At Bernards Sports Chiropractic, Dr. Lanum offers a wide variety of treatment options for our patients. When it comes to upper back pain, we specialize in spinal decompression, which is a treatment option that gently stretches your spine for pressurized release. We also have physical therapy options in the form of laser therapy, muscle stimulation, myofascial release, and trigger point therapy. We are also able to answer any questions that you may have to ensure you get the pain relief and support you need to address your upper back pain.
Contact Our Chiropractor at Bernards Sports Chiropractic
Are you ready to book an appointment for upper back pain treatment? Contact Bernards Sports Chiropractic today at (908) 221-1334 or reach us through our website by using our online contact form.