Lower Back Pain Treatment | Chiropractor in Bernardsville, NJ
Did you know that lower back pain is one of the most common causes of permanent disability in the United States? Sadly, living with lower back pain chronically is a reality for many Americans. Both chronic and acute lower back pain can negatively impact someone's quality of life and make it difficult for someone to complete daily activities. From walking, to running, spending time with loved ones, and other physical activity, these can all be negatively affected by lower back pain.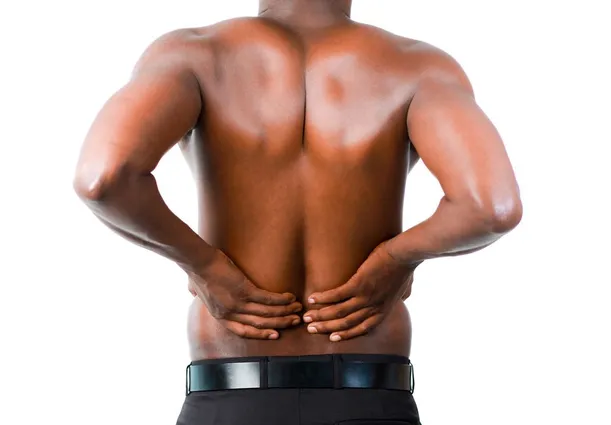 At Bernards Sports Chiropractic & Physical Rehabilitation, we want to help our patients get the help they need to find relief from lower back pain. We have a trained chiropractor dedicated to providing high-quality chiropractic care to residents of Bernardsville, NJ.
What Causes Lower Back Pain?
Lower back pain can be caused due to issues with spinal health or the surrounding back muscles of the spine. Lower back pain is commonly associated with pulled muscles, which can result as an injury from lifting objects that are too heavy or by lifting improperly.
In addition to injuries, other causes of lower back pain include issues with the spine, such as sciatica, spinal stenosis, herniated discs, and degenerative disc disorder. These issues can lead to compressed nerves and tissues surrounding this spine. For people with these disorders, they can experience lower back pain in addition to numbness, tingling, and a feeling of pins and needles in their lower extremities.
Scoliosis and other physical deformities of the spine can also contribute to lower back pain. These are just some of the many causes of this debilitating disorder.
Can a Chiropractor Help Me Find Relief?
Our chiropractor can help you find relief from lower back pain by determining the root cause of your disorder. Our chiropractor will help determine the root cause and provide the best chiropractic treatment by conducting a physical exam. We will also provide follow-up care to determine if the chiropractic treatment is effective. Some of the most common treatments for lower back pain include spinal adjustments, which can help realign the spine and improve balance and posture.
Spinal decompression is another great way to alleviate pain caused by compressed nerves. Muscle massages and muscle stretches are also effective treatments that a chiropractor can conduct to reduce inflammation and tension in the muscles.
Find the Best Treatment for Lower Back Pain Today at Bernards Sports Chiropractic & Physical Rehabilitation
At Bernards Sports Chiropractic & Physical Rehabilitation in Bernardsville, NJ, we're on a mission to help our community members get the help they need to live pain-free! Call us today to schedule an appointment for lower back pain treatment.