Spinal decompression is a valuable tool that can relieve pressure placed on the spinal column. Injuries that force two discs together can pinch the fluid-filled sac that is situated between them. This can result in pain and inflammation that will progressively worsen. If left untreated, it may also damage the nerves, resulting in weakness, tingling, and numbness. With spinal decompression, our chiropractor can relieve the pressure and promote fresh blood flow to the area. We at Bernards Sports Chiropractic, serving Bernardsville, NJ, and Morristown, NJ, are here to help.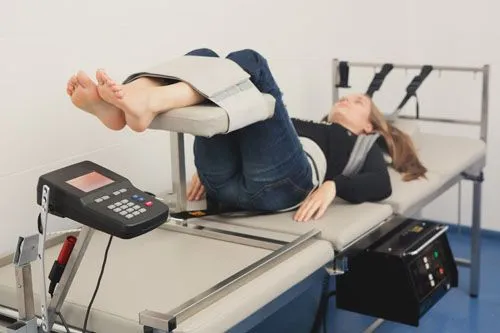 What Is Spinal Decompression?
Kennedy tables are often used to help with spinal decompression. They help the discs to separate and blood flow to be restored. Regular sessions will begin to "re-train" the discs to stay in their original position instead of trying to move back together. When spinal discs are forced together, the fluid-filled sac that separates them can be hurt. The result is chronic pain and inflammation that will get worse as time goes on. Separating the discs can help undo disc injuries.
When Is It Most Beneficial?
Any injury that impacts the spine can be incredibly painful. Spinal decompression allows the body to gradually move back to its original position. When used throughout the healing process, it can help the bones to maintain their natural position. When combined with chiropractic adjustments and other treatment options, the healing can be more complete with less chronic pain and discomfort in the future. Including this natural treatment option may be able to prevent surgery from being required to separate the discs so no more damage is done. Spinal decompression can also be a drug free way to help reduce chronic back pain.
Chiropractic Care and Spinal Decompression
Chiropractors use manual manipulation and activators to stimulate a healing response. Adjustments are used to restore proper alignment and bring the body back into balance. When used with spinal decompression, not only is balance restored, but the spinal column is also allowed to relax. As the spinal column settles into its natural or original position, blood flow is allowed to return to the damaged areas. This can help trigger a healing response that minimizes inflammation and reduces pain.
Visit Us at Bernards Sports Chiropractic for Drug Free Help with Chronic Back Pain
If you have experienced disc injuries or deal with chronic back pain, visit us at Bernards Sports Chiropractic. We offer chiropractic care to residents of Bernardsville, NJ, and Morristown, NJ, as well as the surrounding communities. You don't have to live your life in pain. We can help you manage your pain and improve your quality of life with spinal decompression using Kennedy tables. Call us at (908) 221-1334 to get this drug free option.