Chiropractors are most often associated with neck and back pain relief, but that is not the only type of pain that our professionals are equipped to treat. Dr. Matthew Lanum Chiropractic Physician uses chiropractic techniques and other services to relieve painful headaches and migraines. We also offer lifestyle and nutritional advice to help our clients stop headaches and migraines from reoccurring. The following is a look at the types of headaches and migraines we treat.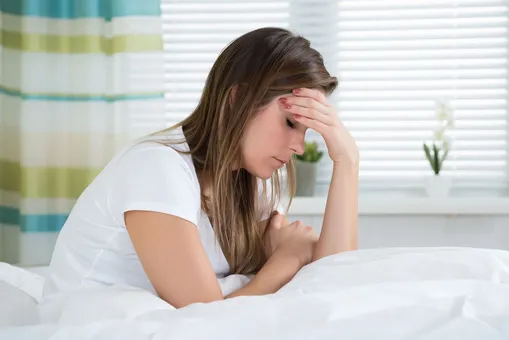 How are Tension Headaches Treated?
Tension headaches are commonly described as a constant dull ache at either one side or both sides of the head. It may also feel like a tight band is being squeezed around the head, with an especially tight pain behind the eyes.
Stress and poor posture are the most common causes of tension headaches as both result in the spine and muscles of the back and neck to be stressed. As such, your chiropractor will instruct you on corrective exercises and essential lifestyle tips to help reduce your risk of tension headaches in the future. To alleviate the tension headaches you are currently suffering, therapy options are available.
How are Migraines Treated?
Migraines are a type of intense and throbbing headache that can be so painful sufferers may be unable to focus on routine tasks. Migraines also commonly cause other symptoms like nausea and sensitivity to light and sound. A migraine may last a few hours or a few days, but generally, once a person has a migraine headache, they will continue to have them.
There is a genetic proponent to migraines, but the root cause of migraine headaches is a constriction of blood vessels in the brain and then a dilation of those blood vessels. There is ongoing research to determine what causes the blood vessels to initially constrict and while there is no solid answer, contributing factors that can trigger a migraine include stress, reduced sleep, strong odors, etc. Your chiropractor will foremost offer lifestyle and nutrition advice that will help you avoid those trigger situations as well as provide spinal adjustments to relieve existing migraine headaches.
How are Cluster Headaches Treated?
Cluster headaches typically last less than an hour but will reoccur one to four times per a day over the course of three to five days. The pain of a cluster headache can be nearly as excruciating as a migraine and will be felt primarily at one side of the head just behind the eye.
Cluster headaches have similar causes or trigger points as migraines and as such your chiropractor will typically offer similar types of lifestyle and nutritional advice, as well as apply key chiropractic adjustments or spinal manipulations to provide immediate headache relief.
Chiropractic Care in Morristown and Bernardsville
Call the office of Dr. Matthew Lanum, Chiropractic Physician today at (9098) 221-1334 for more information on headache and migraine treatment or to schedule an appointment.