Runner's knee is a condition that can cause severe pain and discomfort. If you're in the Morristown or Bernardsville, NJ, area and need a chiropractor for knee injuries or sports injury treatment, Bernards Sports Chiropractic & Physical Rehabilitation can help. In addition, we offer SoftWave therapy and other options to heal you and regain your confidence. With the right help and support, you can get past sports injuries and back to enjoying life.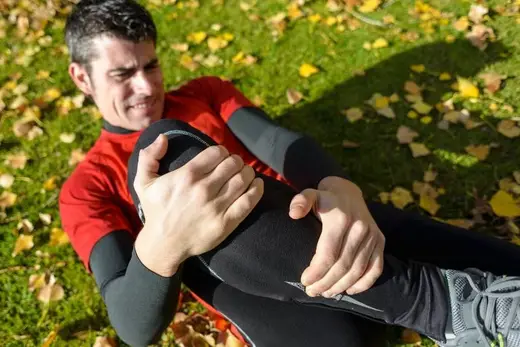 What Causes Runner's Knee?
While one of the leading causes of runner's knee and other types of knee injuries is how a person walks or runs, structural or genetic defects can also cause this problem. For example, if a person has weak thigh muscles or a kneecap that sits high in the knee joint. This positioning results in pain in the knee, especially when walking, running, or jogging. Other causes of runner's knee include tight hamstrings, poor foot support, and too much training or use.
What Are the Symptoms of Runner's Knee?
The main symptom of this condition is pain. Like many knees and other sports injuries, it's essential to understand that pain generally indicates a problem, and you'll want to consider finding the source of the discomfort quickly. That can reduce the problem and keep it from getting worse, along with giving you options to get it treated efficiently.
If you have pain in your knee when active or after sitting with your knees bent, that can be a symptom. Your kneecap may also be tender if you press on it, and you may hear a popping, grinding, or clicking sound when you straighten or bend your knee. Any of these symptoms, especially if you have several occurring together, indicate that you should see our chiropractor and have the issue diagnosed and treated.
How Are Knee Injuries Treated?
One of the ways these injuries are treated is SoftWave therapy, an extracorporeal shock wave therapy (ESWT) used for sports injury treatment and degenerative conditions. Other treatment options for knee and related sports injuries include low-level laser treatments and cold laser options. These treatments can regenerate tissue and reduce pain and inflammation in the affected area.
Choose Our Trusted Chiropractor
If you're in the Bernardsville or Morristown, NJ, area and looking for a chiropractor to help treat runner's knee or similar conditions. Reach out today at Bernards Sports Chiropractic & Physical Rehabilitation. We provide SoftWave therapy, cold laser therapy, and low-level laser treatments that can help you feel better and move more easily again. Call us at (908) 221-1334 to set up your first appointment.