Work injuries can strike at any time. When they do, it's important to have a chiropractor on hand that can provide the best treatment for your work injury or accident injury. These types of injuries can be incredibly serious, and lead to long-term pain and immobility if left untreated. If you've recently suffered from a work injury or accident injury, get the help of a chiropractor so you can get pain relief and treatment right away. At Bernards Sports Chiropractic & Physical Rehabilitation, we're on a mission to help the Bernardsville, NJ community recover from their work injuries and get the help they need to start living their lives fully again.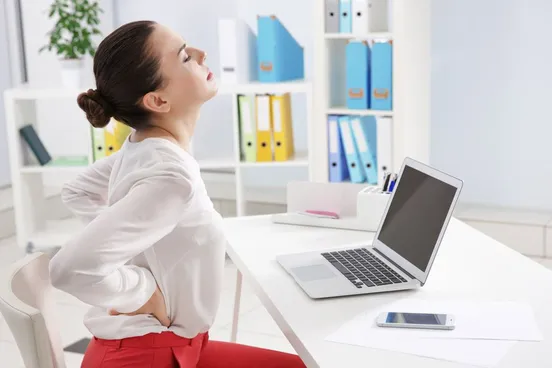 What Are the Different Types of Work Injuries?
Work injuries and accidents are incredibly common. This is especially true if you work in a physically demanding job and are using the same muscles over and over again. Lack of safety can also cause injuries to occur. However, even if you work in an office setting, this doesn't mean you're immune to injuries and pain. Some of the most common types of a work injury that can occur in any environment include:
Carpal tunnel syndrome
Overuse injuries
Muscle strains and sprains
Lower or upper back pain
Herniated discs
Neck pain
Shoulder pain
Sciatica
Plantar Fasciitis
Broken bones
Dislocated bones
Tendonitis
Bursitis
All of these injuries can occur suddenly, or they can occur over time after many years of wear and tear. In either case, it's important to get help from a chiropractor to provide pain relief and help you recover fast from your injuries.
How A Chiropractor Treats Work Injury
Our chiropractor will be able to determine how serious your work injury or accident injury is. They can determine the extent of your injury and get to the root cause of your pain. They can also help provide the best chiropractic treatment unique to your injury and needs. Some of the treatments our chiropractor might recommend include:
Spinal decompression, or traction therapy, will help alleviate sciatica, pinched nerves, and herniated discs
Manual and spinal adjustments to realign the spine and restore balance while correcting posture
Massage therapy to reduce inflammation and tension
Stretches and exercises to restore strength and improve mobility and flexibility
Find Relief Today in Bernardsville, NJ
Call Bernards Sports Chiropractic & Physical Rehabilitation today at (908) 221-1334 for more information on work injury treatment or to schedule an appointment with our chiropractor.