SoftWave Tissue Regenerative Therapy at Bernards Sports Chiropractic & Physical Rehabilitation
Chronic pain resulting from an auto accident, overuse, or work injuries greatly affects your quality of life. One of the recognized causes of chronic pain is a lack of tissue regeneration from the body not putting enough effort into the healing process. At Bernards Sports Chiropractic & Physical Rehabilitation, our chiropractor provides SoftWave Therapy treatments to help with tissue regeneration and injury recovery, allowing you to experience a pain-free life once again. We help patients in Bernardsville, Morristown, and surrounding areas find natural relief from their pain or discomfort.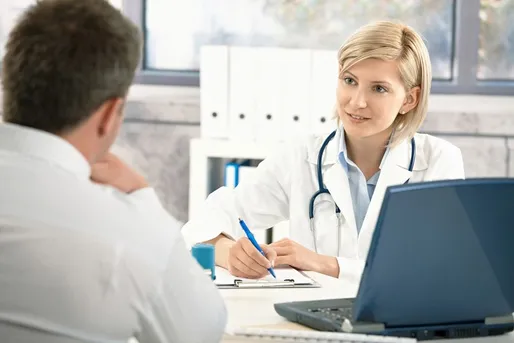 What Is SoftWave Therapy?
SoftWave Therapy is a type of tissue regenerative therapy (TRT), also known as shockwave therapy, originally used to break up kidney stones. It uses acoustic waves that reach deep into otherwise hard-to-reach tissues of the body to stimulate the body's natural healing process. The body responds to this therapy by promoting the flow of nutrients, stem cells, and other essential tissue building blocks to repair the area and remove waste products. SoftWave can also stimulate a process known as angiogenesis which creates new blood vessels in the area of injury. SoftWave Therapy is non-invasive and drug-free. This therapy also requires no preparation, has no downtime, and shortens the patient's recovery time.
The Different Uses for SoftWave Therapy
We use SoftWave Therapy to treat patients suffering from a wide range of health-related issues. The therapy can help with soft tissue treatment throughout the body. Some parts of the body SoftWave Therapy treats include:
Tendons
Ligaments
Bone
Nerves
Joint capsules
SoftWave Therapy is effective for treating issues known as recalcitrant problems (injures that resist healing). Some of these issues include:
Plantar fasciitis
Tennis elbow
Ankle pain
Back pain
Achilles tendon injuries
Arthritis
SoftWave Therapy can also reduce the appearance of wrinkles and restore tightness to your skin.
Visit Us at Our Bernardsville Clinic for Injury Recovery
At Bernards Sports Chiropractic & Physical Rehabilitation, we are dedicated to providing our patients the care they need to live healthy and pain-free lives. If you are interested in learning more about how SoftWave Therapy can benefit you, contact us today. We can work with you to create a treatment plan personalized for your unique needs. Call us at (908) 221-1334 to schedule your first consultation with our chiropractor.